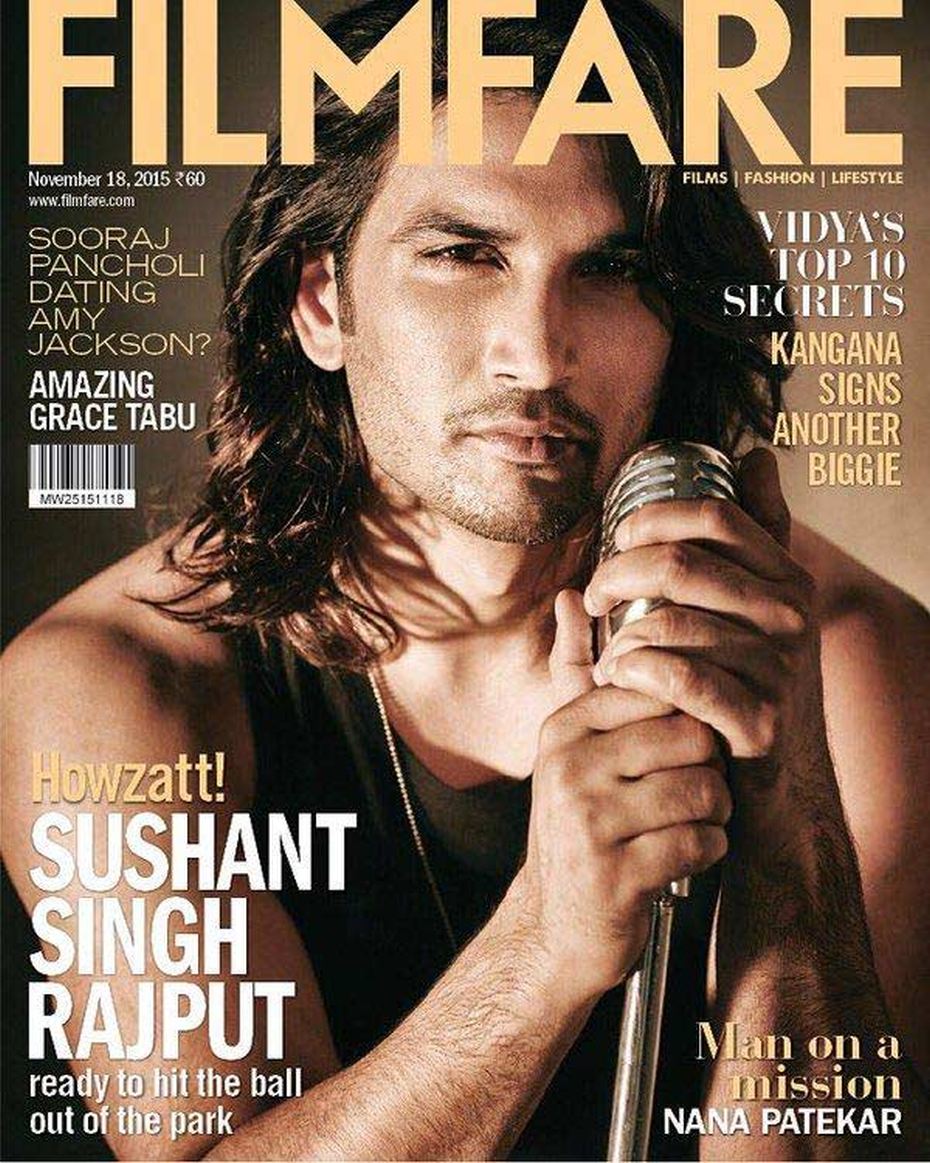 He is on the cover of this month's popular entertainment magazine and boy, he has killed it with his long hair, dyed stubble and that deep, penetrating eyes! He is sporting a grunge look and needless to say , we completely dig it! Best quality about Sushant is that he pull off both: rebel and boy-next-door looks with equal elan and grace. Fangirls, be careful! You will get some pretty explicit dreams about this man if you look at this picture too closely!
[wp_ad_camp_3]
It is really hard to comprehend that Sushant is about to get engaged to his long time girlfriend and television actress Ankita Lokhande! They are getting married in a year.

Did we hear your hearts breaking? We bet we did.
Magazine cover says that Sushant is 'ready to hit the ball out of the park' . They are referring to his ambitious Dhoni biopic of course. We really can't wait to see Sushant in the film for it has indeed been a long time since he has charmed us with his mesmerising presence on screen.
[xyz-ihs snippet="money12″]
[xyz-ihs snippet="inter12″]