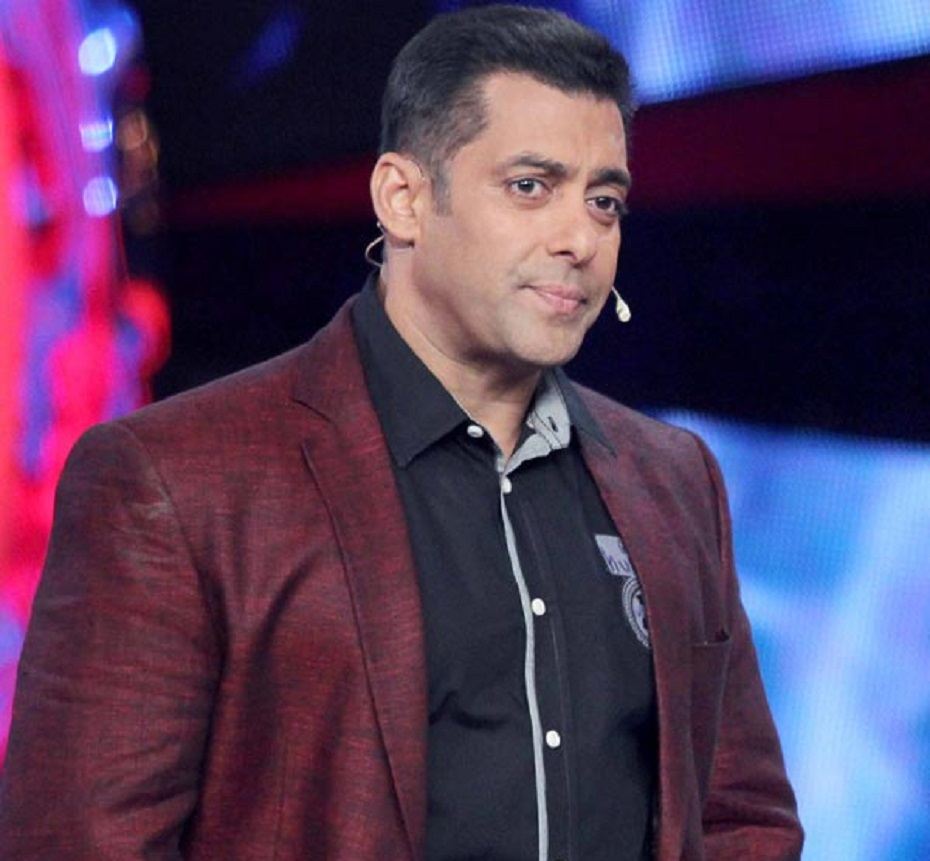 This is not the first time the Dabangg star has remarked on issues and people but these latest Salman comments are sure to ROFL you as well as, umm, anger you, depending on which celebrity you fancy!
Although Salman said the statement as a form of jest but could it mean otherwise?
"Sonam is as beautiful and as talented."
Salman Khan has gone on a comparison spree or should we say, has been asked to compare his onscreen lady Sonam Kapoor of Prem Ratan Dhan Payo to other evergreen actresses who looked good with the actor.
Same way, in a press conference, Sonam was asked who looked better with Salman, was it Aishwarya or Madhuri to which Sonam replied that she was quite used to the comments but she believes that they're amazing and she's not as beautiful as Aishwarya or as talented as Madhuri. To which, the Kick star added the above comment.
[wp_ad_camp_3]
"This is art. There is no boundary in that. You look at the Zindagi shows. They are doing so well. Everyone loves to watch it, even my mother loves to watch them. Art has to be appreciated"
Superstar Salman Khan shared his views on the scrapping of Ghulam Ali's concert in India.
He also added that he doesn't think that there is any political agenda behind it and that art and culture should not be involved in all this. Are those words of wisdom really coming from his mouth? We are left stumped.
"People should do films that attract the audience. Like Hate Story 3 which has two girls I have worked with — Daisy Shah and Zarine Khan — playing the lead roles."
So with all the steamy scenes that we have seen so far in Hate Story 3's trailer, is Salman implying that these scenes cater to the "attractive" quotient of the film? Because he was next quoted saying that the film had music and yes, some steamy scenes, here and there, but as long as it is getting an 'A' certificate, it's fine. But if with these scenes it doesn't get an A certificate then it's really messed up.
"What purpose does it serve to have her picture around? She is of no use to you. She was of no use to me also."
So according to our sources, on the sets of Comedy Nights with Kapil, as it was a Diwali special, crackers were placed to decorate the sets. However, on seeing the crackers having Katrina Kaif's image, Salman immediately laughed and joked as he said the above statement. Seems like he did overdo but has he ever-under done anything?
"I think Sonam has done a much better job than Madhuri."
What?! Salman just compared his Prem Ratan Dhan Payo co-star Sonam Kapoor with yet another legendary actress and in fact, called her better than Madhuri! We are really bewildered and wonder what sort of a jest Salman is trying to pull from his comparisons as clearly they all are in a completely different league.
"I am hurting. Now, I feel why I did it."
Salman Khan, who is gearing up for his action packed film, Sultan, seems to have taken the workouts rather seriously. Now now, you really have to think about your age before undertaking any of these tasks as obviously you'll end up being hurt! The actor had said, "The strenuous exercises are yet to start. I have one more month of training to get that done. I am hurt all the time, my knee, neck, shoulder…! This is difficult. See, I can get back to a shape I was earlier but to get into a shape I never was is harder. I am 87 kilos right now and I have to go ripped for about 90-94 kilos. I just have one month to do that and I don't know how it will happen. I have to do action right now. I may not be able to manage it but I am trying!" Has the actor decided to do serious roles now? Well, we'll get the answer for that when Sultan releases.
[wp_ad_camp_4]
" I am not the loyal types "
Oh yeah, he did reveal that he is not the loyal types in an interview when talking about his Prem ratan Dhan Payo director, Sooraj Barjatya. Somehow his possessive stint seems like a farce now.
"Oh how unfortunate that I couldn't be part of Bajirao Mastani. I had to be part of Prem Ratan Dhan Payo!"
Aww! He really wanted to be a part of Bajirao Mastani but the movie was definitely not written in his fate. But the actor sportingly jested about both the movies but eventually had only good things to say! He said, "I have heard script which is really nice. Kareena (Kapoor Khan) and I also did a photo session. I have seen the promo. It is large scale and I feel Ranveer, Deepika, Priyanka are looking amazing in the film. I quite liked it!"
"Yea, we will see. People's prayers and wishes work with those who believe in them. Of course, I believe in them but then there are some who don't as well and the power is with other people who don't believe!"
[xyz-ihs snippet="money12″]
[xyz-ihs snippet="inter12″]