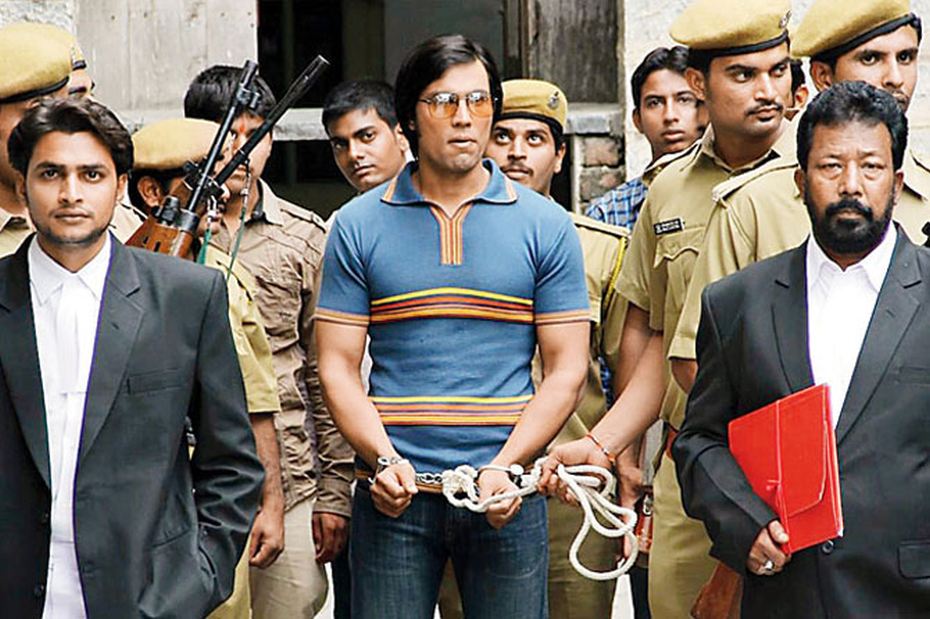 Main Aur Charles'
A; Drama/Thriller
Director: Prawaal Raman
Cast: Randeep Hooda, Richa Chadda, Adil Hussain, Tisca Chopra, Dijana Dejanovic
Rating:
–
[wp_ad_camp_4]
Charles Sobhraj, the impossibly charming man with a sinister criminal mind, had a unique modus operandi. He would seduce various women, bed them and steal their passports. He could manage to do this because he was super confident of his seducing abilities. Hooda embodies this quality of the man, pat down to that 'can you get better than me?' wicked look in his eyes.
With an actor who looks, behaves and talks (that charming French accent) like he's almost a doppelganger of the man on whose biopic this is, Prawaal Raman had half the battle won.
Moreover, Raman's managed to capture the 80's world of bell bottoms and hippie culture pretty well too. However, that's not enough. Also read: Randeep Hooda and Richa Chadda 'kiss' on stage Raman, who is said to have done years of research on Sobhraj, understandably chooses to focus on the most dynamic chapter in his adventurous life; his daring escape from Tihar jail in 1986.

[xyz-ihs snippet="money12″]

[xyz-ihs snippet="inter12″]
What follows is a game of one upmanship between the Goa, Mumbai and Delhi police to claim the prized catch. The film is narrated from the point of Delhi cop Amod Kant (Adil Hussain), as he makes it his life's passion to get Charles behind bars again.
Technically the movie gives you a unique style of cinematography, with interesting play of lights, but that's clearly not enough. Your interest starts waning after a point as you start losing track of what's happening as the director takes you too often on a giddy trip of different timelines.

[wp_ad_camp_3]