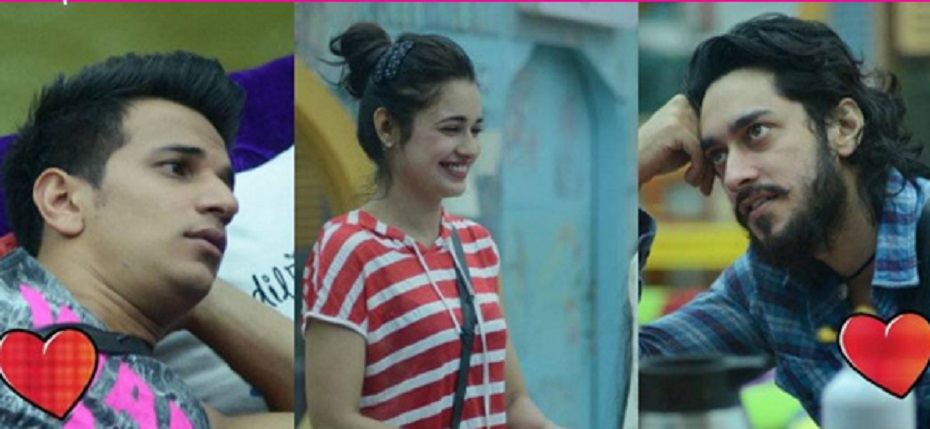 Tonight you will see Rishabh going after one person Prince likes. The former has been troubling everyone till now, but tonight he will show off his flirtatious side again. We all know Prince had a thing for Yuvika, well he had a thing for Mandana and Rochelle too, but he liked or you can even say likes Yuvika. But it seems that Rishabh can't even see that much of Prince's happiness as he will go all out and flirt with Yuvika tonight.
[wp_ad_camp_3]
During the episode, when all the contestants are enjoying a pool party, Yuvika will come from inside the house and Rishabh will start singing "Bholi Si Surat, Aankhon Mein Masti, Door Khadi Sharmaaye, Aye hai." In between the show, Kishwer will also tell Rishabh that Prince and Yuvika will be going on a date tomorrow, but Rishabh disagress and says, "Areyy, Yuvika aur mai ja rahe hai date pe aur mai paratha banane vala hu (Arey, Yuvika and me are going on a date and I am going to make parathas)." After hearing this, Yuvika will blush and ask, "Ye kab hua hai? (When did this happen?)" Rishabh will promptly reply, "Ye dil mai bola tha (I told this in my heart)."
So will this upset Prince as his heart breaks? Will he let Yuvika go? Or will he get her back? Will things get messy between Prince and Rishabh?
[xyz-ihs snippet="money12″]
[xyz-ihs snippet="inter12″]
Well, we don't know that yet but in another part of the show, Prince will be seen playing pranks on Rishabh and even throwing his luggage and even him into the pool. Prince will also join him, but they both will laugh it off and hug.