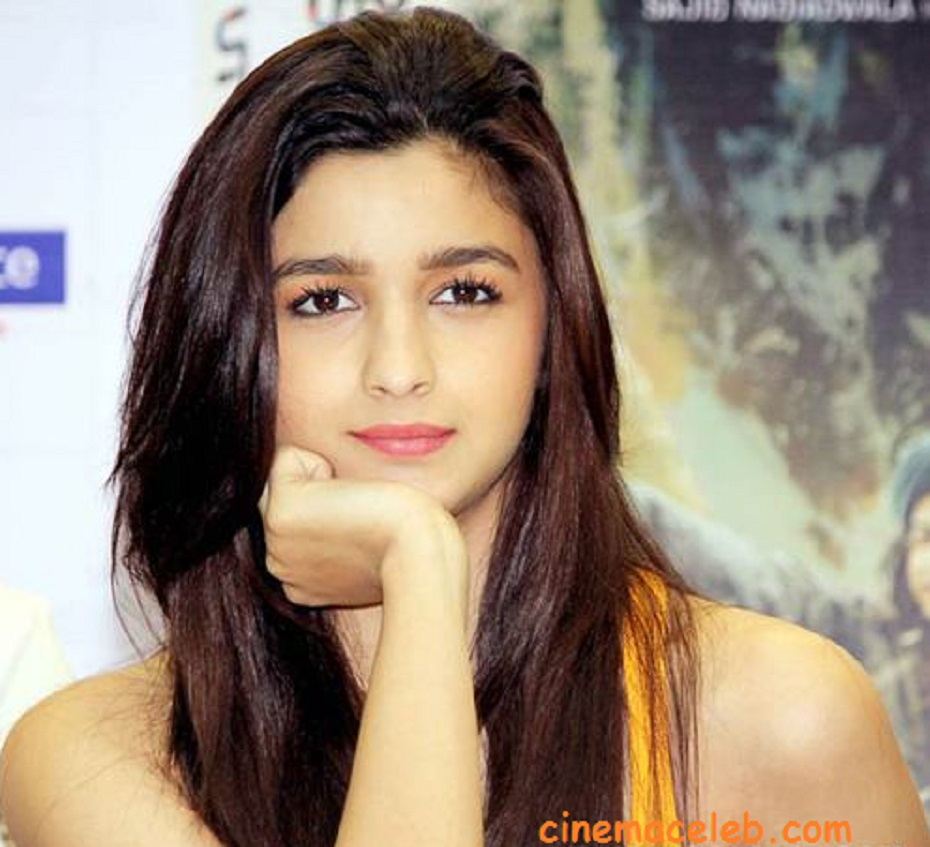 She is at a stage in her career where every actor wants to work with her, brands are chasing her to endorse their products as she has a huge connect with the youth and most filmmakers are impressed with her range of acting.
Ever feel that you are growing up far too quickly?
I do feel that sometimes, but then I also have a huge childlike side to me, which will always be there. I am also an old soul… (says matter-of-factly)
[wp_ad_camp_3]
Do you get time to do all the things that you want to do?
Not entirely.
Like I miss things like walking on the road or going to many places that I would go to earlier.. like a restaurant. My favourite restaurants have changed and my fav haunts have become more high-end now… Those particular addas I used to go to, I can't now… I can't go and sit in a coffee shop as it gets crazy! But then it's not like that I have a problem with it. I love my life and have no complaints whatsoever!
When was the last time you went to a theater to see a film?
It's been forever since I went to a theater.
And I want to go! I love going to theatres and watching films. Like so many new films have released, which I am dying to see at the theater. It's been a while. I may have mild Attention Deficit Disorder, but otherwise I am quite focused.
One thing about your job that you dislike?
I can't be as honest as I want to be. Sometimes you want to say things, but you can't say them? I am forthright like that, but then, I also try to be a little correct about what I say. Many times, a lot of sentiment is involved. I am someone whose opinions change from time to time. Like one journalist told me the last time I told her I worry about the fat on my toe! I am like 'Oh God! That's so not me right now.' I am worried about other things now. Like for me, now, it's about how internally fit I am, or how my skin is looking or how my hair feels, what my energy level is at the end of the day, how I feel getting up early in the morning. I like waking up at 7 am today and sleeping at 10.30 pm. I have always been an early riser, but it's a routine I want to follow.
[xyz-ihs snippet="money12″]
[xyz-ihs snippet="inter12″]
Besides your own film, one film you are really looking forward to?
Prem Ratan Dhan Payo. I am a big Sooraj Barjatya fan! I have watched all his films and love them. I loved the PRDP trailer. I love the way he makes his films…
I can't see you as a Sooraj Barjatya heroine. They are…
Elegant?
Traditional.
I don't come across as traditional? I'm sure once Sooraj puts me there, I can be or do anything. I think that's the definition of an actor — he/she should be able to act like this or that, you are not a person doing that scene, but an actor.
If there's one thing about yourself you could change, what would that be?
I think I should learn to be more graceful (grins). That's something I need to become before I do a Sooraj Barjatya film. I need to get grace in my body language. I am working on that through my pilates.
A Hollywood actress you admire?
Jennifer Lawrence. Because of her unique and raw personality and because she's a fantastic actress.
You're shifting to a new house…
I haven't shifted yet. I will be staying with my sister so I won't be absolutely alone. I am apprehensive because I have to look after everything in my house — from maintenance to repairs and furniture. I have to pay my bills! You don't think of all these things when you are doing up your own doll's house! There's so much more than just going into a new house. It's a big step for me.
Do you know how to cook?
Not at all. Don't stress me out! (laughs) But I can learn how to cook. I know how to make a good sandwich and a dip, though.